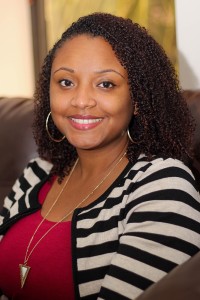 Hi, I'm Jonnique Adjmul, Licensed Mental Health Counselor (FL), Licensed Professional Counselor (VA), and the founder of Humble Reflections Counseling, LLC. I believe that every individual has the potential for positive outcomes to occur more frequently in their lives, and that's what I work toward every day at Humble Reflections Counseling in Tampa, FL. At times, people can get bogged down by what I like to call "daily clutter," and it can be helpful to have the help of an objective person who listens and helps you make sense of it all. On the other side of it, you feel renewed and ready to take life head-on. Don't delay your happiness any longer; take the leap and get counseling now!
We work with adults who are experiencing extreme sadness and anxiety to help them find relief, and healthier ways to manage their symptoms. We see clients struggle with complicated grief and traumatic stress, and we help them to work through these experiences and find their way out of the darkness. Couples come to us to gain healthy communication, conflict resolution, and to bring the love back into the relationship. If you are finding it hard to adjust to life transitions and situational stressors, you can learn skills to improve your ability to adapt and cope in a healthy way. You can expect a mindful approach in our sessions, and that may include techniques from acceptance and commitment therapy, choice theory, solution-focused brief therapy, and hypnotherapy.
I am a former shark who graduated from Nova Southeastern University with a Master of Science degree in Mental Health Counseling, is currently licensed with the states of Florida & Virginia, is certified with the National Board for Certified Counselors (NBCC), and is certified in hypnotherapy.
We offer convenient online video counseling sessions so you can stress less, and focus more on the life you want to create. Our sessions can be conducted individually, as a couple, or as a group. Online Video Counseling sessions are private, secure, and conveniently available to clients living in the states of Florida & Virginia, USA; as well as other countries including: Australia, United Kingdom, Canada, Spain, Israel, France, Ireland, Greece, Sweden, & Costa Rica.
We are committed to creating a warm, peaceful, and comfortable environment for you to safely explore the parts of yourself that you want to grow and nurture, while discarding behaviors and beliefs that cause distress in your life. Our motto is to "Reflect a life you admire." Let's discuss your troubles and explore effective solutions towards a positive change. Connect with me today!
Click here to schedule an appointment so we can learn more about each other, and see how we can help you on your journey to creating a life you admire.